The Shiralee
(novel)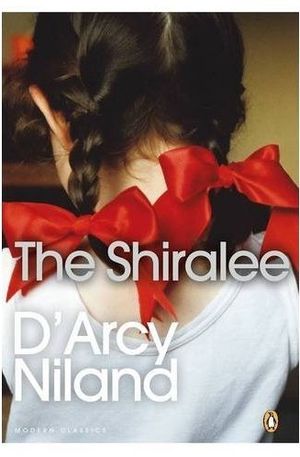 Probably no swagman, in life or in fiction, ever had such a strange companion on his wanderings as has Macauley, the central character in D'Arcy Niland's first novel, who tramps through the back towns of New South Wales accompanied by his daughter Buster. Buster, four-year-old bundle of loyalty and fortitude, combines these more adult qualities with a natural childishness, and the result is a character creation of almost startling conviction.
Buster is no joy to Macauley, he treats her with an uncompromising firmness; she must go on walking when she is nearly exhausted, must stop chattering when he wants to be quiet, must not complain. But Macauley has, too, a certain grudging affection for her, and this affection develops until it is so threatened by circumstances that it must at last be openly admitted.
Opening paragraphs
THERE was a man who had a cross and his name was Macauley. He put Australia at his feet, he said, in the only way he knew how. His boots spun the dust from its roads and his body waded its streams. The black lines on the map, and the red, he knew them well. He built his fires in a thousand places and slept on the banks of rivers. The grass grew over his tracks, but he knew where they were when he came again.
He had two swags, one of them with legs and a cabbage-tree hat, and that one was the main difference between him and others who take to the road, following the sun for their bread and butter. Some have dogs. Soem have horses. Some have women. And they all have mates and companions, or for this reason and that, all of some use. But with Macauley it was this way: he had a child and the only reason he had it was because he was stuck with it.
...
Regarding The Shiralee, D'Arcy Niland said: "It is a biblical truth that all men have burdens. This is the simple story of a man with a burden, a swagman with his swag, or shiralee, which in this case happens to be a child. I have often thought that if all burdens were examined, they would be found to be like a swagman's shiralee - not only a responsibility and a heavy load, but a shelter, a castle and sometimes a necessity."
---
The Shiralee
(1957 Film)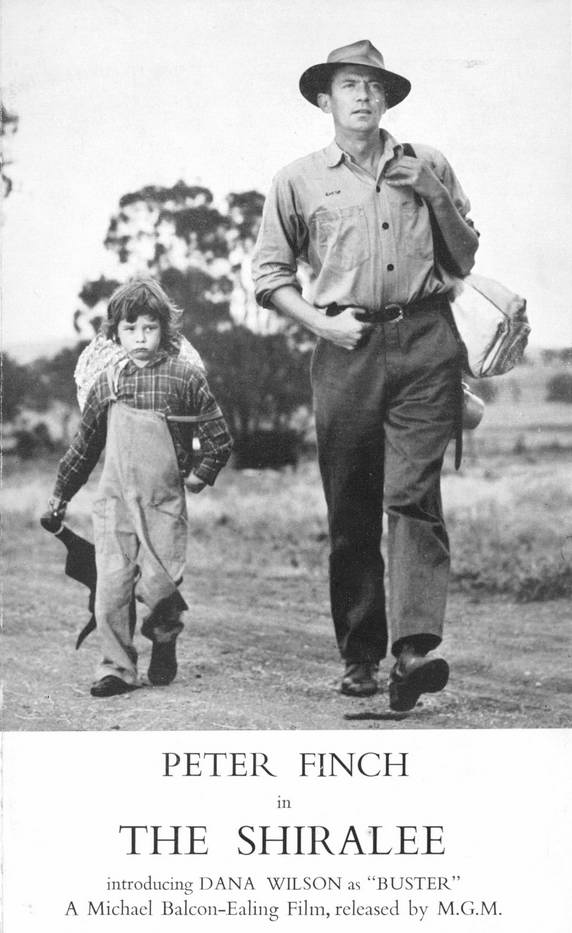 Director
Writing credits
D'Arcy Niland (novel)
Leslie Norman (writer)
Neil Paterson (writer)
Cast
Peter Finch ... Jim Macauley
Dana Wilson ... Buster Macauley
Elizabeth Sellars ... Marge Macauley
George Rose ... Donny
Rosemary Harris ... Lily Parker
Russell Napier ... Mr. W.G. Parker
Niall MacGinnis ... Beauty Kelly
Tessie O'Shea ... Bella Sweeney
Sid James ... Luke Sweeney (as Sidney James)
Charles 'Bud' Tingwell ... Jim Muldoon (as Charles Tingwell)
Reg Lye ... Desmond
Ed Devereaux ... Christy
---
The Shiralee
(1987 TV Mini Series)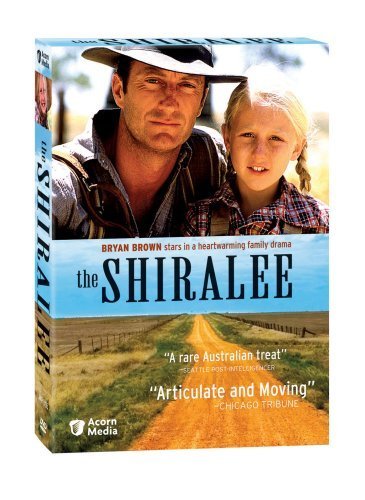 Director:
Writers:
Tony Morphett (writer)
D'Arcy Niland (novel)
Cast
Bryan Brown ... Macauley
Noni Hazlehurst ... Lily
Rebecca Smart ... Buster
Lewis Fitz-Gerald ... Tony
Lorna Lesley ... Marge
Ned Manning ... Jim
Madeleine Blackwell ... Lucy
Simon Chilvers ... Thaddeus
Julie Hamilton ... Bella
Reg Evans ... Luke
William Zappa ... Donny
Frank Gallacher ... Beauty
Norman Kaye ... Desmond
Ray Meagher ... Polkadot
Lynette Curran ... Hareema